Arrangements of Corporate Events
We can arrange professional lecture, press conference, exhibition, outdoor events, team buildings, test driving, trademark conference alongside the driving technique courses.
The events' agenda includes the traditional driving technique tasks in addition to other, special programs. On our track the participants can practice safely how to prevent crisis in case of intemperate weather or an unthought-of accident. After the course the participants receive a memorial certificate. In case of a slalom race, the place winners can receive a cup.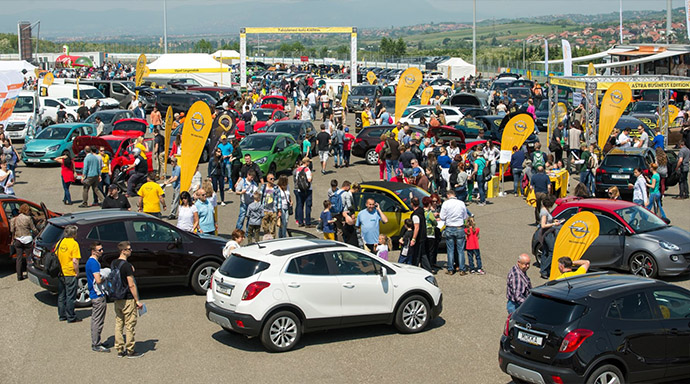 Rent the Track Construction
In case of a corporate event, our tracks can be rented for 2 hours, half day or all day up to 100 people. We also offer more informal, special programs up to 200 people.
The Driving Centre is perfect scenery for family days as well. Parents can test their driving technique skills on the tracks while kids can learn about safe traffic and the basics of driving at the Children Traffic Park. This park is the most modern traffic park of Hungary, where kids can drive electric mini cars. Kids can learn the basic rules of road by the end of the day: the importance of seat belt, how to behave in a car and how to behave on the roads.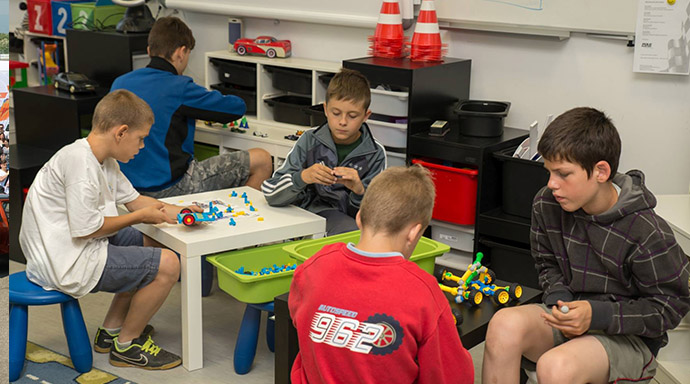 All in one
You can find everything you need for a perfect event in the building of the Driving Centre. The event hall is a high-tech, air-conditioned hall up to 50-80 people. The building has 3 smaller training rooms up to 15-20 people.
You can also find a great buffet in the building. This is perfect scenery for welcoming guests (breakfast, coffee, standing reception). During spring and summer the buffet can be extended with a terrace or a roof terrace which has a perfect view on the tracks. This way those customers can also monitor the programs who are not participating.