Road safety and prevention of accidents
Safety and prevention. These are the two key words of our community involvement.
Our main goals are:
the improvement of road safety,
road safety education for children and
environmentally caring consciousness.
For many years our Driving Centre has a leading role in the Hungarian driver's road safety education. Our driving technique trainings and our commitment focus on safety and prevention. International statistics show that 90 % of road accidents occur due to the lack of driving technique. Participating on driving technique trainings can significantly reduce the number of road accidents along with measurable property damage.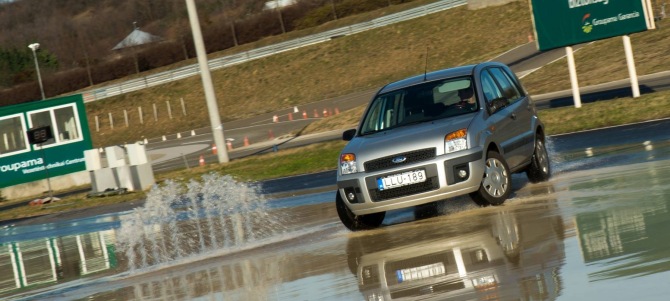 Supporting Children
Children are most important target group of our preventative activity. Our goal is to ensure that kids get home from school safely and they are thoroughly enlightened upon the etiquette and the basic rules of traffic. This mission is highly important for the Hungaroring and the Groupama Driving Centre as well.
The leaders of the F1 track believe that they can support children's safety thorough a complex traffic program. This program is called the Miniring. Special camps and courses are organized for children and they can learn the basic rules of traffic through games with the help of qualified traffic-teachers. This program is well-worked-out and it's time to spread the world and train as many children as we can.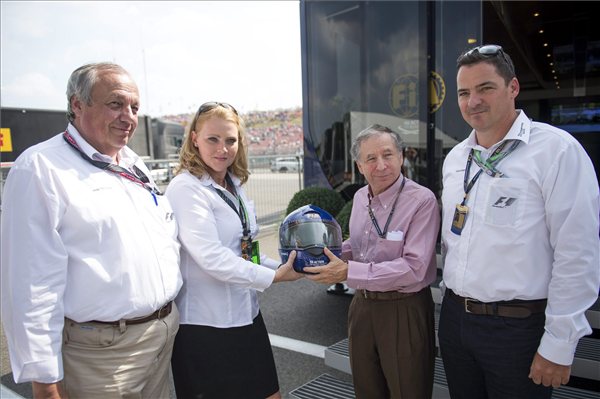 The Driving Centre joined
FIA
(Fédération Internationale de l'Automobile ) "safe driving" campaign, which is a global initiation. This organisation propagates the conscious and safe road driving.
We received the emblematic helmet from Jean Tod, who is the president of FIA, as the symbol of joining the organisation.